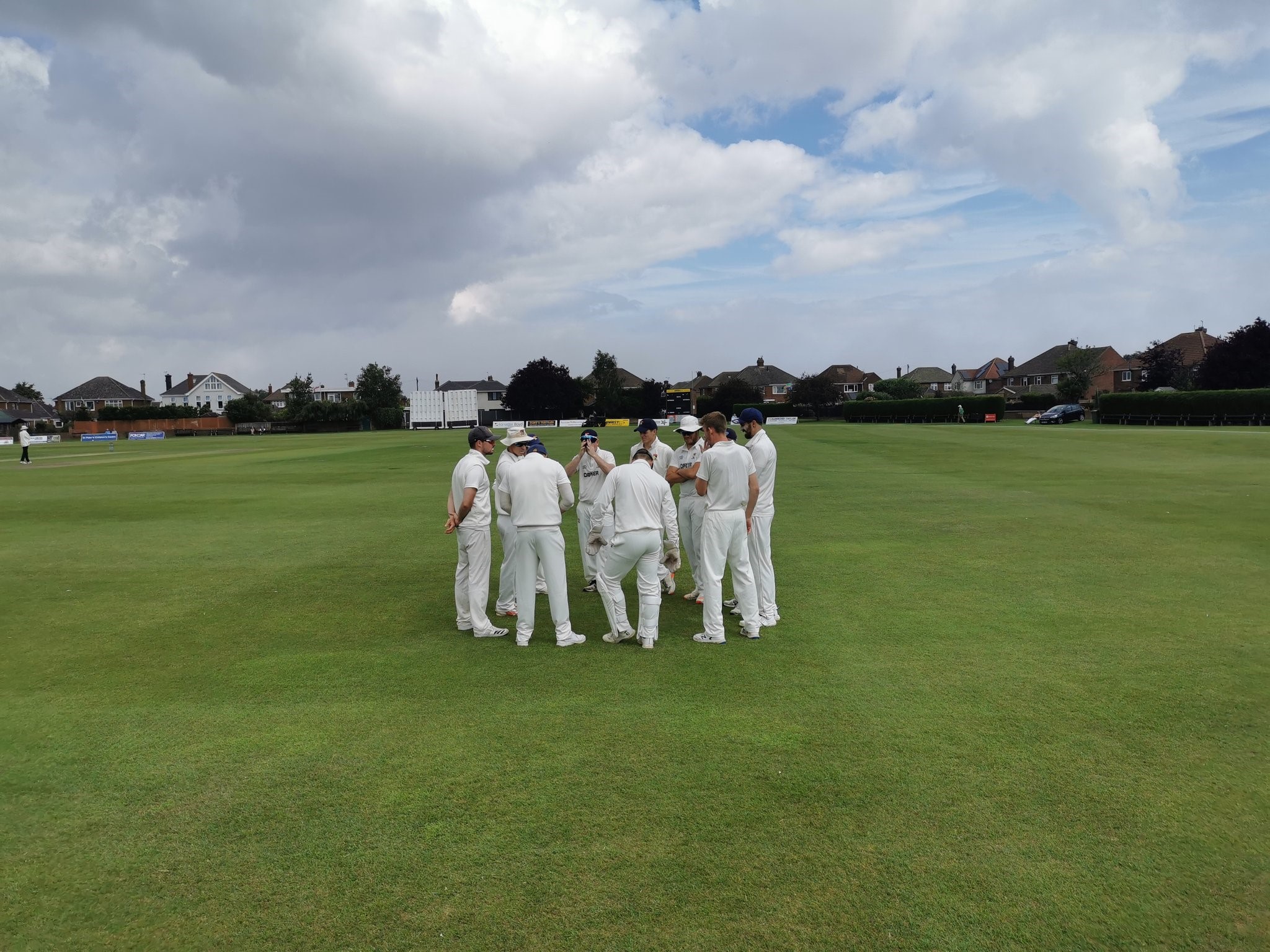 All results were possible at the start of the third day's play but few could have predicted what was to unfold in the morning session. Lincolnshire resumed their innings on 76 for 2 with a lead of 75. Norfolk's bowlers Brett Stolworthy and Andy Hanby started with four maidens as some tight bowling made scoring difficult. Hanby then produced a devastating spell of bowling in which he removed four Lincolnshire batsmen in five balls to take the first hat trick in the county championship by a Norfolk bowler since David Plich in 1978. All four dismisals were caught by the debutant wicket keeper seventeen year old Jack Robertson as first Sam Johnson then Dan Freeman, Adam Tillcock and Ben Coddington all returned to the pavillion.
Brett Stolworthy who had bowled superbly throughout the match then got in on the act. With the score on 85 he bowled Carl Wilson before two balls later he had Mark Footitt caught by Sam Arthurton. Hanby was not finished and he provided Jack Robertson with his fifth victim when a smart catch dismissed Jordan Cook. Hanby wrapped up the innings on 101 when he had Curtis Free caught at slip by Hudson De Lucchi.
In an amazing session Norfolk had taken the last eight Lincolnshire wickets for just 25 runs. Hanby finished with figures of 12.1 – 6 – 32 – 6 and Stolworthy the excellent return of 23 – 4 – 38 – 4 as Lincolnshire were all out in 49th over. Young wicketkeeper Jack Robertson with five catches was just one victim behind the best performance in one innings by a Norfolk keeper. Doug Mattocks had six in 1977. Lincolnshire's total of 101 was their lowest score in a single innings against Norfolk since 2009.
Norfolk knew the run chase would be challenging with ex England tourist Mark Footitt opening the bowling. With the score on 17, Footit had Arthurton caught by wicketkeeper Wilson and four runs later fellow opener Jason Reynolds was bowled by Free to give Lincolnshire some hope. The experienced professional Tom New and youngster Ben Wilcox then settled the Norfolk nerves and added 43 for the third wicket. Wilcox again showed great maturity and made to 23 before he was bowled by Danny Cliffe. New was in control and along with Will Rogers the pair steered Norfolk to a seven wicket win. New was unbeaten on 35 and Rogers 21 when Norfolk reached the victory target to claim 22 points.